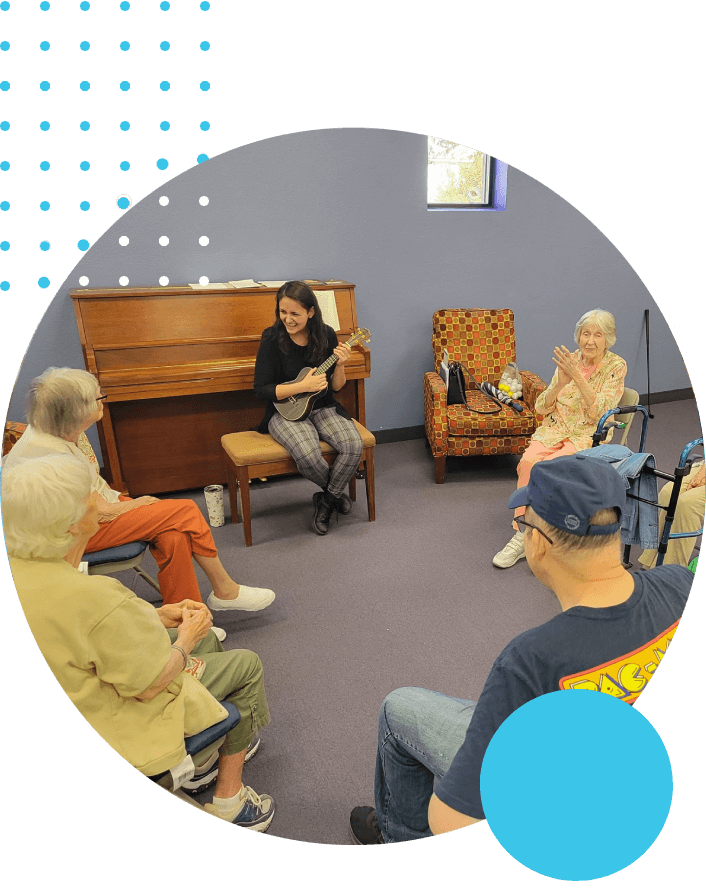 The History Behind
Glory Days
We recognized the difficulties Alzheimer's, dementia and other age-related concerns can have on a person and their families. We saw isolation and loneliness arise in the individual as well as caregiver burnout in families. Resources that help with relief are often too costly. Especially when on a fixed income. Glory Days was born to provide a solution to this commonly seen scenario. Our program is dedicated to bring joy to our members and build friendships with their peer participants and offer a support system for members families by providing a break in giving care.
Our team is comprised of a Board of Directors, an Executive Director, Activities Coordinators, and Volunteers. It is a proud moment when staff and volunteers identify that they love what they do. It is important that we encourage and support our staff to achieve the goals they have set for themselves.  We make sure all staff and volunteers go through  screening and continuous education in order to provide our members with the most exceptional care. Joy is contagious and we want joy to start from our team and catch on to our members. If you feel you would like to spread joy inquire about joining our team.
Our team at Glory Days strongly believes in our core values that contribute to our mission in providing quality senior care. They shape our exceptional work ethic and our dedication to provide a compassionate environment for our members. Our core values include compassion, integrity, honesty, and dignity.
Membership to the program is $15 an hour ($60 for a 4 hour session).  Charitable contributions, volunteers and fundraising efforts give us the opportunity to keep membership costs low as well as offer scholarships to those who need it.